IN MEMORY OF MY FATHER ANTONI LUBNIEWSKI. This is a sample of the documents and memorabilia belonging to my father. An outline of his story can be read at http://felstyn.tripod.com on the "Stories" page.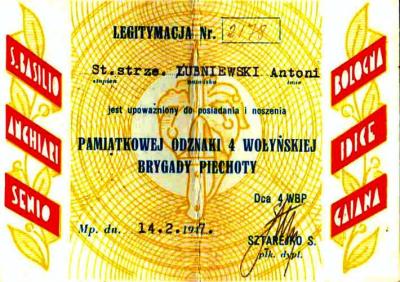 4WBP Entitlement Certificate
"Lance Corporal Antoni Lubniewski is entitled to possess and wear the commemorative badges of the 4WBP." dca = dowodca = commander; plk. dypl. = pulkownik dyplomowany = colonel who has passed Staff College.