Franciszka Dobrowlanska has written a memoir that reaches back to her earliest memories as a five year-old in 1911.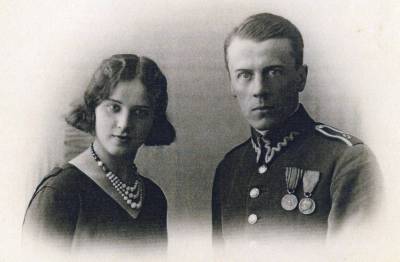 Franciszka and Henryk
In this pre WW2 photo, Henryk is wearing his uniform. On his chest he is wearing (l-r) the 1918-21 War Medal (for service during the war against the Bolsheviks, and the 10th Anniversary of Independence Medal, awarded in 1928 to those with 5 years civil or military service.