After the war, the gentlemen pictured below (and many others like them in the Polish emigre community around the world) worked tirelessly on behalf of the Polish Government-in-Exile in London, England.
For many Polish exiles, World War Two had not yet ended as long as their homeland was occupied by the Soviets. In fact, although demobilized by the British government in England, the soldiers of the Polish Forces in the West were not demobilized by the Polish Government-in-Exile. Many Polish soldiers, within their veterans' organizations, maintained a combat readiness well into the 1950s.
This is not as unreasonable as it may sound. Following the post-war Soviet takeover of much of Eastern Europe and the dropping of the Iron Curtain, Soviet intentions became painfully clear to the Western leaders, who had never believed the Poles, and the Cold War began. There was for many years an impending sense that a third world war was looming just around the corner.
Standing from the left: A. Bluj, J. Kwaczek, J. Moscicki, C. Kobylanski, M. Poprawa, R. Rodycz, M. Lottamoza
Sitting from the left: B. Kowalski, S. Rzepka, K. Pygiel, Minister O. Jastrzembski, T. Rosol, F. Drabczyk, S. Rajca, B. Sokolowski
Here, these men have just been decorated for their service to Poland by Minister Oktawian Jastrzembski of Montreal. Despite the fact that England no longer recognized the exiled Polish government, they allowed it to exist. The Government-in-Exile finally blended with the de facto Polish government after communist rule dissolved in 1989.
Toronto, May 17, 1958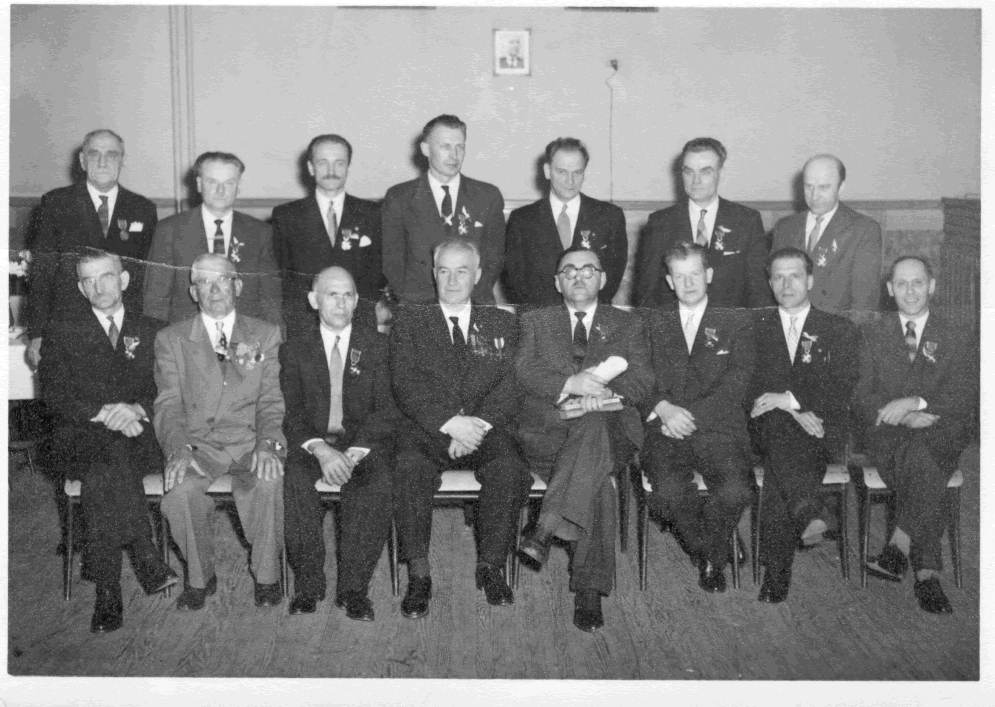 Recipients of the Krzyz Zaslugi
Invitation to a dance: fundraiser for "Help for Poland"
The Committee for the "Help For Poland" Organization
Fundraiser entitled "Some Comedy, Some Song"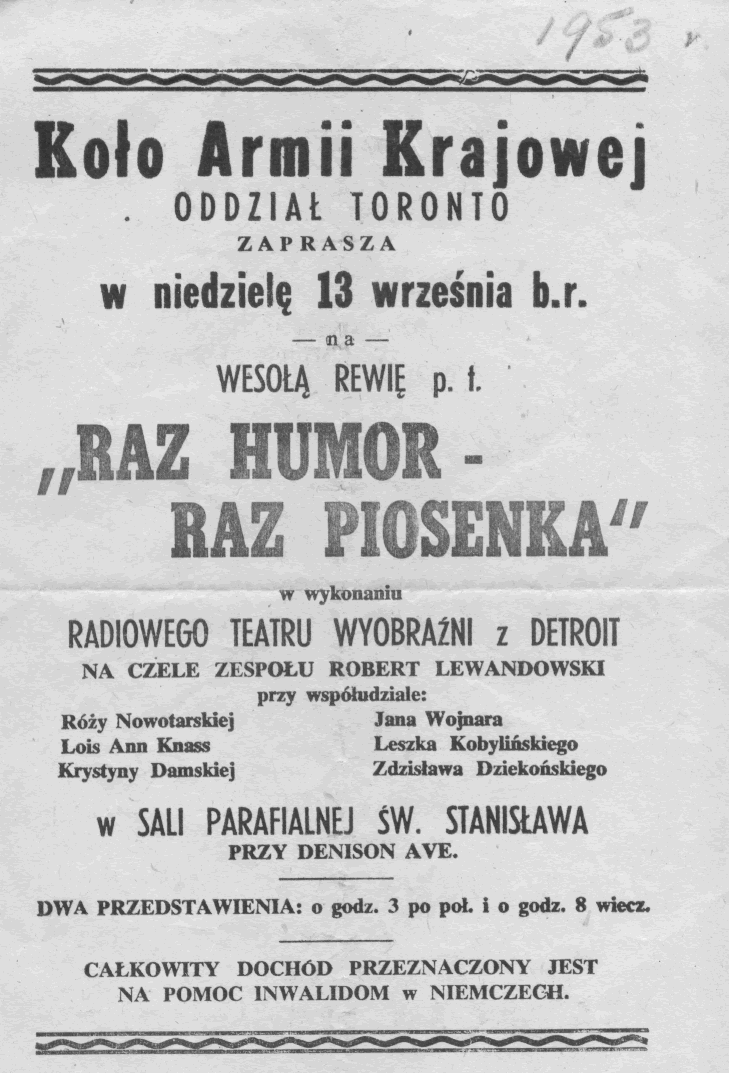 Event for the AK (Armia Krajowa) or Home Army: proceeds to help the war invalids in Germany