IN MEMORY OF MY FATHER ANTONI LUBNIEWSKI. This is a sample of the documents and memorabilia belonging to my father. An outline of his story can be read at http://felstyn.tripod.com on the "Stories" page.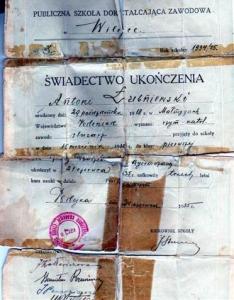 Pre-war School Diploma
Certificate of Completion, 1935, a course of study in metalworking at the Polish Vocational School.